This week we visited one of our producers, Vignerons Ardechois, an exceptional cooperative of 800 growers and 14 wineries based in Ardeche IGP, a lesser known appellation in the Rhone.
Cooperatives are a collective of growers who don't necessarily have the capacity to produce and distribute their own wine so join together to produce and distribute wine as a single entity.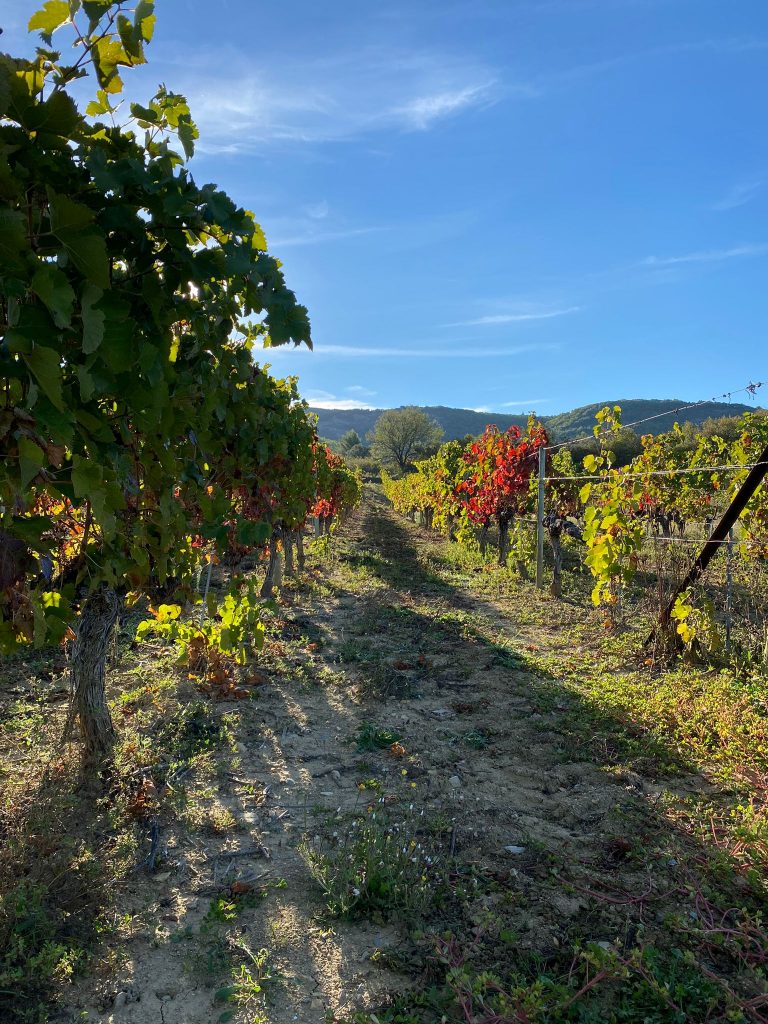 As with all producers, there are good cooperatives and bad ones, often cooperatives carry with them a negative reputation for mass produced industrial wine of average or poor quality.
This is far from the truth, there are many co-ops with a focus on quality and sustainability built on a foundation of community. Vignerons Ardechois are on of them, producing wines also of exceptional value.
Ardeche is an IGP that deserves more recognition. It's a region which, contrary to its neighbours in the Northern and Southern Rhone, focuses its reputation more on its white varietals than red.
At approx 380m above sea level, altitude and mountainous terrain allows for the production of wines with genuine freshness, even their flagship varietal Viognier with low natural acidity, is vibrant and restrained.
Vignerons Ardechois started in the 1960s, and have developed a range of wines which demonstrate value for money at every quality level. They have several single parcel wines, priding themselves on diverse terroir, distinctly demonstrated on their volcanic, mineral Syrah Basalt du Coirons 2020.
They also take great pride in the organically certified Domaine Terra Noe, a winery fully crowdfunded by the community and producing excellent wines from classic Rhone Varietals, with the exception of some Chardonnay. Vignerons Ardechois also produce some AOP wines in Cotes du Rhone and Cotes du Vivarais, but their growers enjoy the freedom that IGP status allows them in Ardeche, with more room for experimentation and development. With 80% of their business in the domestic market, they're fighting hard to put Ardeche on the international map and have already received recognition from the likes of Jancis Robinson (Syrah Basalt du Coiron was her wine of the week).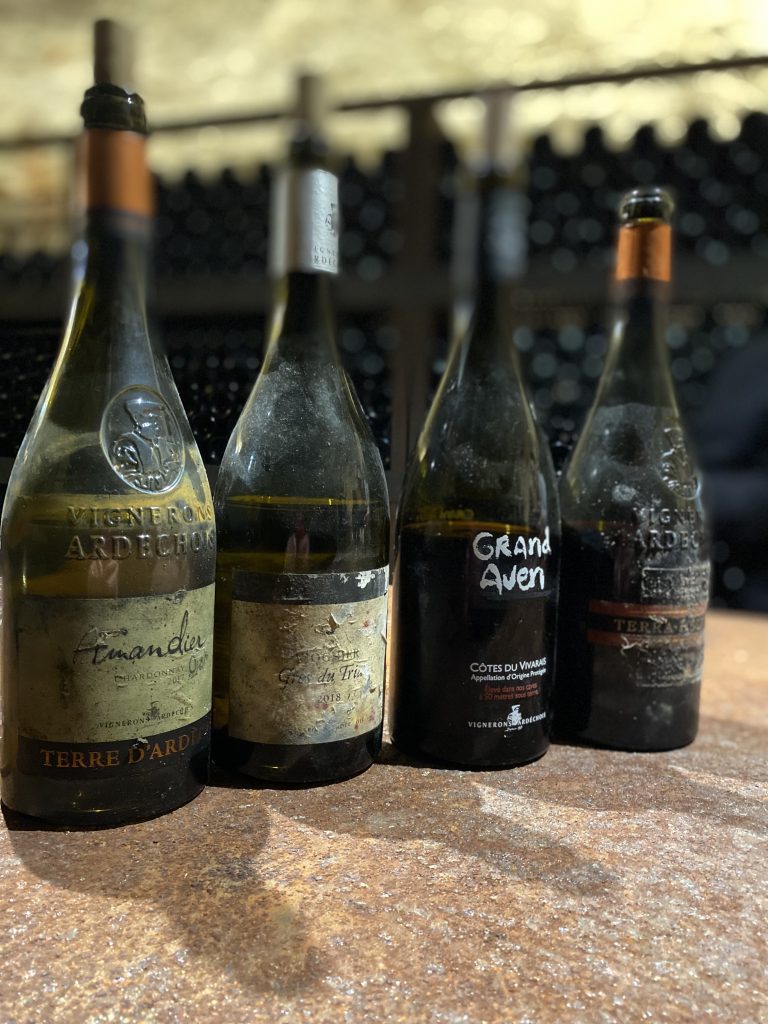 In addition to their various wineries, Vignerons Ardechois also boast one of the most extraordinary cellars we've had the pleasure of visiting. Based in a disused tunnel deep within the Aven d'Orgnac (one of the most stunning natural structures we've ever seen, deep under ground, a cave of sorts but technically an aven due to the only original accessiblity via a hole in the ground). We tasted through some back vintages of their wines and their age worthiness was clear to see. Most striking their 2018 Viognier Gres du Trias, which was so vibrant and youthful, impressive for a wine retailing under £12. Their 2015 Terra Helvorum Syrah was also exceptional and will be a new addition to the Barrique portfolio.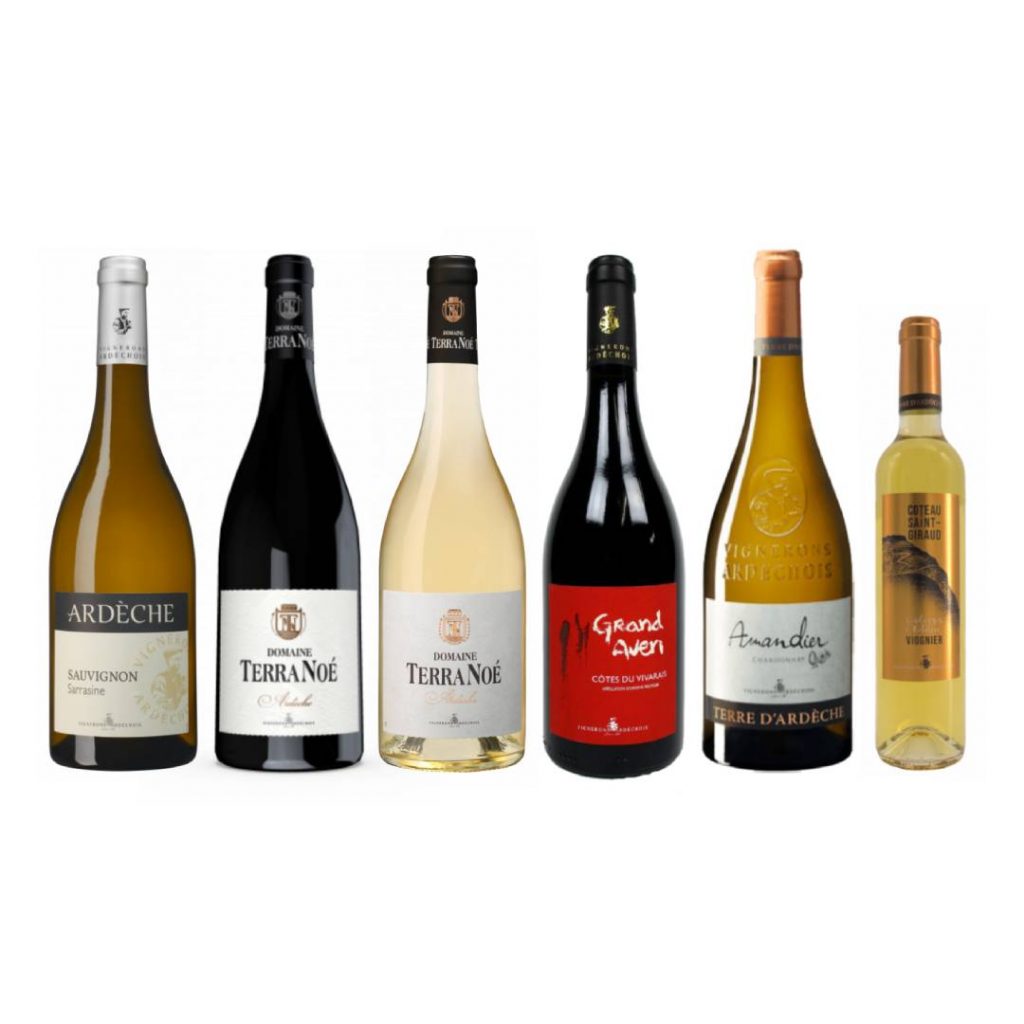 We tasted through around 25 wines at different price points during the visit, it was clear to see the consistency across the range, highlights including their single parcel Sarrasine Sauvignon Blanc, Domaine Terra Noe Blanc and Rouge and their delicious late harvest Viognier paired with apple tarte tatin, perfect. All these wines will be new additions to the Barrique range soon.
We were looked after superbly during the visit by Valentin Pellegrini, who's passion for the wines and all that Ardechois have to offer was evident.
Receive over 20% off when you purchase a pre-shipment case of our newest Vignerons Ardechois wines! *Expected delivery mid-November*